Melanie Taylor - Vice President of Reliability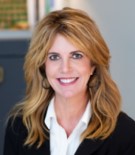 Melanie Taylor is vice president of reliability for Entergy Texas. She is responsible for the safe and reliable distribution of power to 483,000 customers across Southeast Texas. In her role, she oversees engineering, operations, and maintenance of the distribution and transmission system across the company's service area.
Taylor has over 25 years of utility experience. She previously served as vice president of distribution operations for Entergy Arkansas and held roles including regional customer service director and distribution operations manager, as well as leadership roles in storm restoration and corporate communications.
Taylor earned a Bachelor of Arts degree in liberal arts and a master's degree in business administration from the University of Arkansas at Little Rock. 
Updated May 2022