Stuart Barrett – Director, Resource Planning & Market Operations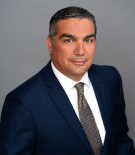 As director of resource planning and market operations for Entergy Texas, Inc., Stuart Barrett is responsible for the planning of fuel, generation, transmission and wholesale power activities for the company. Additionally, he is also responsible for Entergy Solutions, the multi-faceted energy efficiency programs designed to reduce costs and energy consumption for a number of Entergy Texas' customer groups. 
He came to Entergy Texas after serving three years as director of commercial operations within the system planning and operations organization, a position based in Texas that involved the negotiation and procurement of limited- and long-term purchased power agreements, acquisition of generation resources, renewable transactions and long term commodity and transportation contracts for coal supply for all of the Entergy operating companies.
Barrett began his career with Entergy in 1997, first as an analyst in the accounting department, he then moved to the finance department's utility planning group to focus on the production of 5 year business plans for the utility. In 2000, he transferred to the SPO and has held various positions involving power marketing, power contracts, energy analytics, cost allocations and gas, oil and power settlements.
Barrett earned a bachelor's degree in International Trade and Finance from Louisiana State University and his MBA from the University of New Orleans.
Updated 04/14