James Stevan Pilgrim – Director, Business and Economic Development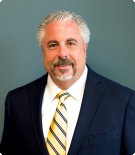 Longtime Entergy executive Steve Pilgrim currently serves as director of business and economic development for Entergy Texas, Inc., a post he has held since 2013. As the leader of the company's efforts to bring business and industrial growth to Southeast Texas, Pilgrim and his team are deeply engaged in working with the company's regional and community partners to cultivate business opportunities and drive economic development.
Over the span of his 30-year career, Pilgrim's leadership roles include director of business services for Entergy's fossil operations and as director of the fossil group's asset management group. He has also worked as director of Entergy Louisiana's customer service support and business development, plus has directed a number of specific business strategies for the corporation, including activities that directly impacted utility companies and the distribution system.
He is a member of the Greater Houston Partnership, and is actively involved with the Greater Conroe Economic Development Council, Southeast Texas Economic Development Foundation and The Woodlands Area Economic Development Partnership as a member of the board of directors.
Pilgrim earned his bachelor's degree in mechanical engineering from the University of Mississippi and an MBA from Texas A&M University.
Updated 11/15