Abby Weaver – Director, Resource Planning and Market Operations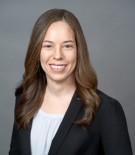 Weaver is responsible for the planning of fuel, generation, transmission and wholesale power activities for the company.
Prior to her current role, Weaver served as director of back office and support services for the System Planning & Operations organization with Entergy Corporation. Prior to this, Weaver worked as finance director for Entergy Texas.
Weaver joined Entergy as an intern in the accounting department. During her career with Entergy, she has held a variety of roles including manager of RTO Settlements & Analysis, project manager of Energy Analytics & Business Support, as well as positions in supply planning and accounting.
She holds a Bachelor of Science degree in accounting from the University of New Orleans and an MBA from Sam Houston State University. 
Updated January 2020