Scott Hutchinson - Vice President, Public Affairs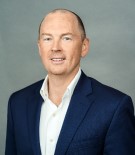 Scott Hutchinson is vice president of public affairs for Entergy Texas.  In this role, Hutchinson is responsible for managing relationships between Entergy Texas and the state's elected leadership and works to promote the company's position on issues to various community and political interest groups and other key stakeholders.
Previously, Hutchinson served as vice president and chief legislative officer for the Association of Electric Companies of Texas. AECT is a trade association that represents all investor-owned electric companies in Texas. 
Before joining AECT, Hutchinson served as chief of staff to Texas state Senator Charles Perry. He has also held a number of roles around the Texas Capitol, including working for Governor Rick Perry and Texas state Senator Brian Birdwell. 
Hutchinson has a degree in public administration from Texas State University. 
Updated February 2022